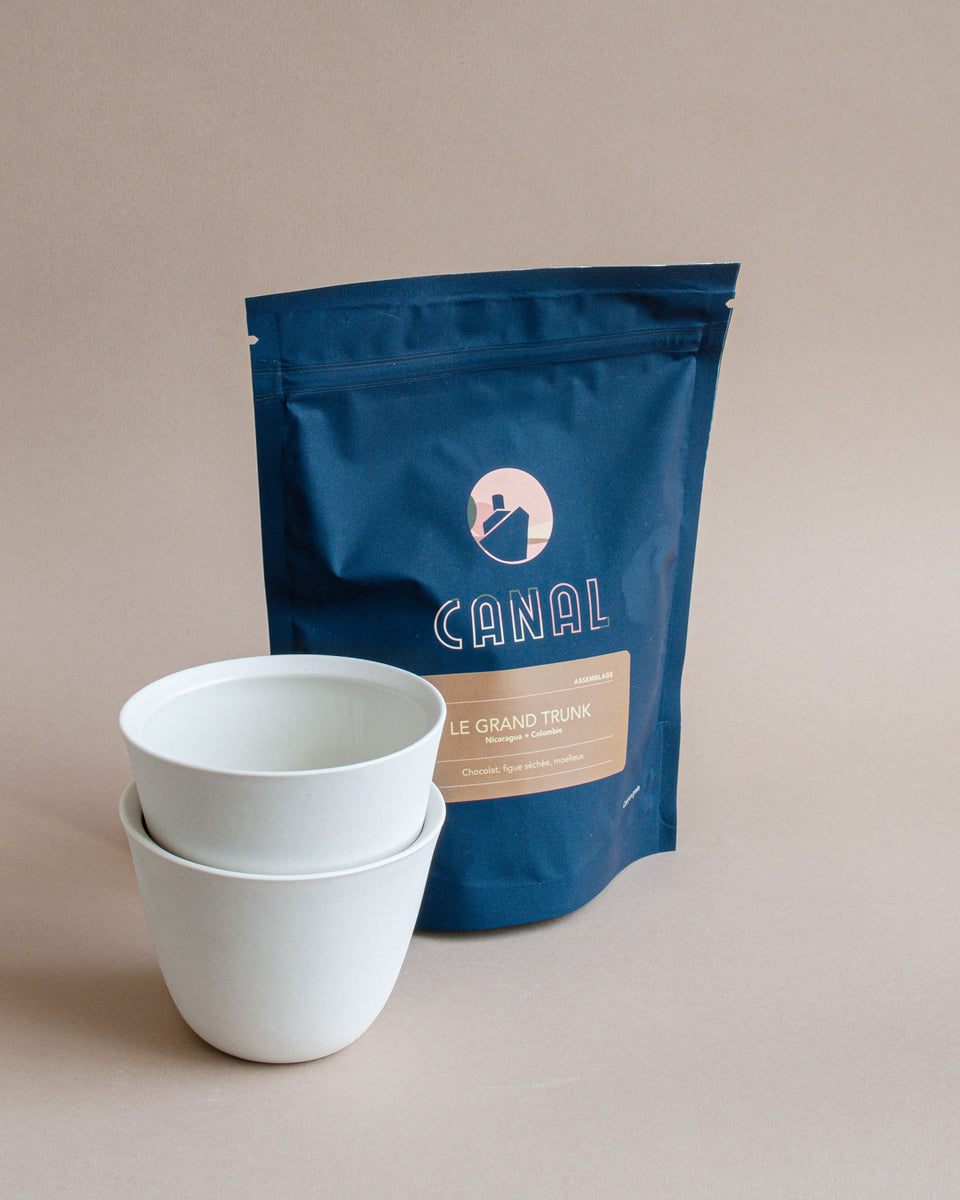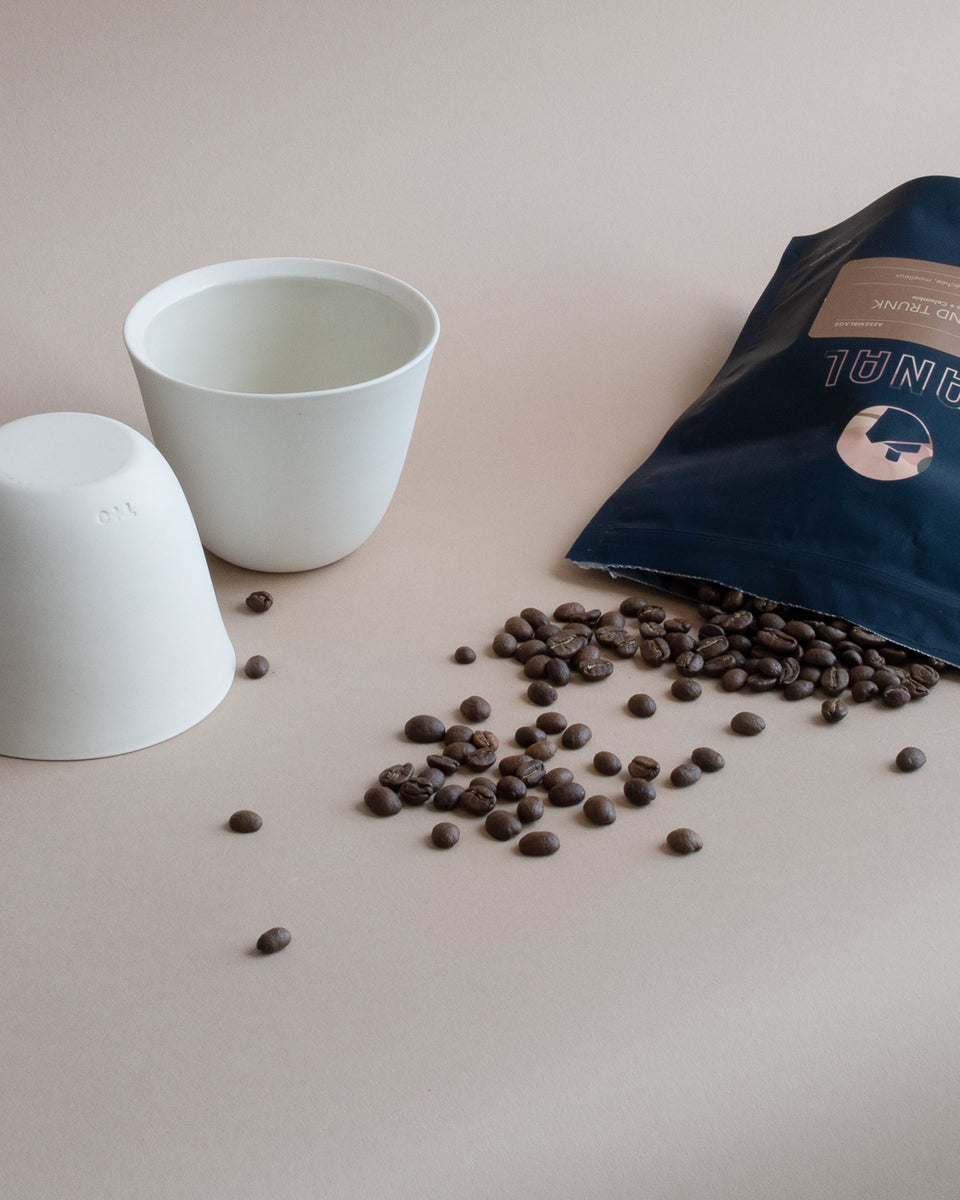 BEANS + CUPS GIFT SET
Great value bundle price for this amazing collaboration with our friends at Café CANAL

300gr Le Grand Trunk whole bean bag. (value 19$)
Classic, full bodied blend with low acidity. It goes especially well for your daily cortado, cappuccino or latte.
AND
Two KFE ceramic cups of your choice.
Just pick the size and color below to see total price.

SHIPPING INFO
Free shipping for orders over 100$ in CANADA.
We ship internationally.